The Clear My Record Missouri Project began as a collaboration between the UMKC School of Law and Code for Kansas City. Today it is a grant-funded Project of the UMKC School of Law.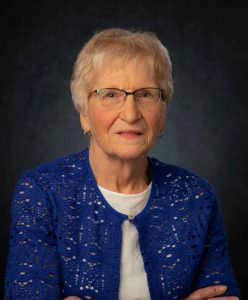 Ellen Y. Suni
Director
Ellen Suni is a Professor and Dean Emerita at UMKC School of Law. She taught criminal law and procedure, professional responsibility, and appellate advocacy, and was dean from 2004-2017. She helped create, and co-directs, the Missouri Clear My Record (CMR) Missouri Project. Following her retirement in 2019, she also created and directs the UMKC Expungement Clinic, serving people seeking expungement who can't afford representation. She also leads a grant working to make expungement in Missouri more fair, effective, and accessible. 
Professor Suni is committed to improving access to justice. She co-chaired two innovative conferences on Law Schools, Technology, and Access to Justice, and has helped develop programs to assist traditionally underserved people impacted by the legal system, including the Missouri Capital Punishment Resource Center, KC Youth Court, and the Midwest Innocence Project. She has a J.D. from Boston University and a B.A. from City College of New York. She began her career as law clerk to the Chief Justice of the Massachusetts Supreme Judicial Court.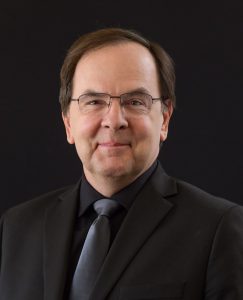 Scott C. Stockwell
Co-Director
Scott Stockwell is a Co-Director with Dean Emeritus Ellen Suni on the UMKC School of Law/Code for KC Missouri Clear My Record Project, serving as the Code for KC representative. Scott has served as an adjunct professor for the Law, Technology, and Public Policy Course and currently the Expungement Clinic. Scott is also working to develop an expungement application for Kansas as the lead designer, together with a team of Code for KC design and development professionals, Kansas Legal Services, the Wyandotte County DA's office, LISC, and the UMKC School of Law. Scott is a member of the advisory board of re.use.full.org, an application designed and founded by Code for KC Core Team member Leslie Scott.
Scott is a graduate of the University of Kansas School of Law (JD, 1984), Arizona State University School of Business (MBA, 2015, emphases in Information Technology, Marketing, and International Business), and Kansas State University (BA, Political Science, 1981). Scott resides in Lawrence, Kansas with his wife Sonja and together they watch with proper amounts of distance and parental interest the professional careers of their children Julien and Michelle.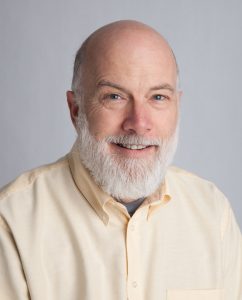 Paul Barham
Technology Developer
Paul has been Captain of the Kansas City Brigade of Code for America for six years. During that time, he has fostered a place for people to work on civic projects for nonprofits, city government, and the UMKC School of Law. He has been a CommunityKC, Address API, and Expungement projects team member. MowNBill, a product he created with his business partner, has decreased the time that Land Banks and their vendors that maintain properties process invoices and reduced 311 calls. In the past, he has been involved in the leadership of other computer organizations and has been a software developer for over 30 years.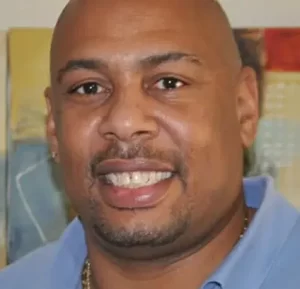 Johnny Waller Jr.
Project Manager and Fellow
Johnny Waller Jr. is the Program Manager of the Clear My Record Missouri Project. When Mr. Waller is not working with his organizations, he works in the community on various social justice issues ranging from the reduction of violence to the civil restoration of second chance citizens' rights. He has also worked to pass local and state legislation along with members of the community in an effort to build a united, more equitable Kansas City. Mr. Waller graduated with honors from Johnson County Community College with an associate degree in Business Administration. He also holds a Bachelor degree in Business Management and Master degree in Organizational Leadership and Development from Rockhurst University. In 2018, He was inducted into Beta Gamma Sigma for academic excellence in business studies.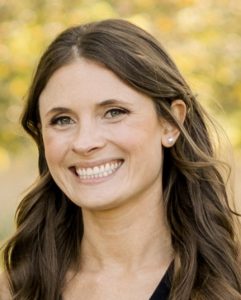 Bailey Baker
Student Research Assistant
Bailey Baker is a second-year law student at the University of Missouri – Kansas City. She originally got involved with the UMKC Expungement Clinic as a student participant in the clinic class. Later, she joined the CMR team as a research assistant. Prior to attending law school, she was a social worker in East St. Louis for almost five years, primarily working with individuals experiencing sexual violence, homelessness, and mental health crisis. Recently, Bailey became Clear My Record's liaison for the KC Tap-In Center, a cooperative partnership project, which seeks to help individuals resolve open warrants in Jackson County, Missouri without fear of arrest. Bailey firmly believes that a person's criminal history does not define their character, and she hopes to make an impact helping alleviate the collateral consequences of a criminal record.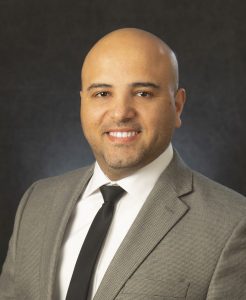 Ayyoub Ajmi
Technology Developer
Ayyoub Ajmi champions innovation and transformation at the intersection of law and technology. Ayyoub currently serves as the Director of Legal Innovation and Technology at the University of Missouri-Kansas City School of Law (UMKC). During his tenure at UMKC, Ayyoub has helped build and deploy innovative and award-winning solutions such as the library's Virtual Self-Help Clinic and the Kansas Protection Order Portal. Currently, Ayyoub is leading the growth of the Legal Technology Laboratory (LTL), a UMKC Law School initiative aimed to connect law school faculty and students with other networks of innovators to address social, civic, and economic development challenges through the design and implementation of technology-assisted solutions and data-driven policy development. Ayyoub holds a JD, an MLIS, and a BA in communication technologies.