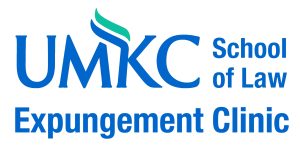 If you cannot afford to hire an attorney and you do not qualify for legal aid or our clinic's services, you can still pursue an expungement of your Missouri criminal record on your own by filing pro se.
You will need to file the following forms in the Circuit Court of the Missouri County where you were found guilty of the offense(s) you seek to expunge:
Petition for Expungement (required)
Service Instructions (required)
Application for Fee Waiver (optional)
Confidential Case Information Filing Sheets (required in some counties)
Our clinic has a compiled a Pro Se Missouri Expungement Forms Packet with all of these required forms.
Be sure to read all of the information provided below carefully, as a small omission or error can lead to the court dismissing your case on a technicality
WARNINGS:
Not all offenses are eligible for expungement. We recommend reviewing this list before proceeding pro se: Common Offense Eligibility Look Up List.
There is a limit to how many offenses you can get expunged from your Missouri criminal record over the course of your lifetime. Currently the limit is one felony record and two misdemeanor records. There are some exceptions to this limit. To learn more review Missouri's Expungement Types.
Read all of the the instructions provided below carefully. Skipping a step can lead to your case being dismissed on a technicality. 
FORMS NEEDED TO FILE FOR EXPUNGEMENT PRO SE IN MISSOURI:
1. Petition for Expungement (required)
Identify all of your "Respondents/Defendants" by check-marking the appropriate boxes of the expungement petition form. An expungement case is a lawsuit against the state agencies that hold official copies of your record and report it out. An expungement case seeks to force those state agencies to close your records and stop reporting them. That being so, you must identify all the Missouri state agencies you believe may possess copies of your record as the Respondents in your case.

Your Respondents/Defendants will likely include:

(1) The Missouri State Highway Patrol Records Repository,
(2) the agency that arrested you (ex: Lee's Summit Police Department, Jackson County Sheriff's Office);
(3) the agency that prosecuted you (ex: Jackson County Prosecuting Attorney), 
(4) the court that convicted you (ex: Jackson County Circuit Court)
(5) If you were sentenced to DOC supervision or incarceration, you should also write in and check-mark the Missouri Department of Corrections, and 
(6) If your offense involved operating a motor vehicle, also check-mark the Missouri Department of Revenue.

Confirm that you meet the requirements outlined as #1-7 in the Petition. By signing and filing the Petition, you are swearing under the penalty of perjury that to the best of your belief, knowledge, and information you meet the requirements listed in #1-7.
Fill in your personal information.
Fill in the case information for the record(s) you seek to expunge.
If you are unsure of any specifics, try looking up your case on Missouri's Case Net.
If you still cannot find your case information, try calling the court and requesting your record.
If that doesn't work either, you can pay to get a name report or a fingerprint report from the Missouri State Highway Patrol's Missouri Automated Criminal History Site.
Note: You must file your Petition for Expungement in the CIRCUIT COURT of the COUNTY where you were found guilty of the offense(s) you seek to expunge. If you seek to expunge offenses from multiple counties, you will have to file separate cases in the each county's Circuit Court. Remember though, the lifetime limits of one felony and two misdemeanors apply regardless. 
2. Service Instructions (required)
You must "serve" your Petition for Expungement and a Summons (provided by the court upon filing your Petition) on all Missouri state agencies that maintain and report out your Missouri criminal record(s). These should be the same state agencies you identified as Respondents/Defendants in your Petition. If an agency is not served, they will not be obligated to close your record and can continue to report it out. 
Check the box and provide a mailing address for each of your Respondents/Defendants. If you don't know the address for an agency, you can Google the agency's address and/or call the agency to confirm. 
Your service instructions should also specify a method for service to be completed. We recommend electing for Service by Certified Mail to Be Completed by the Court, if such an option is available in your filing court. Typically the Court will charge around $10 per respondent, unless you are granted a fee-waiver, in which case you will not be charged.
You can also complete service yourself. After filing your petition, ask the Court for a "summons" for each of your Respondents. Mail each respondent a summons and a copy of your expungement petition. We recommend doing this by certified mail, with reform receipt requested, so you can verify to the Court that all of your agencies were properly served and that any Order of Expungement entered will be effective against them. You can do this at your nearest post office. When you receive the return receipts in the mail, take them to the court to have them filed in your case.
3. Application for a Fee Waiver (optional)
Filing for expungement typically costs around $175 (~$125 court filing fee + ~$50 service fees).
If you cannot afford these fees, you should file an application for a fee-waiver or a "Motion and Affidavit in Support of Request to Proceed As a Poor Person." If the Court grants your application/motion, you should not have to pay any costs associated with the case.
4. Confidential Case Informational Filing Sheets (required in some counties)
Some counties will fill these sheets out for you. If your county requires you to fill it out, you will largely use the same information that you included in your service instructions for your Respondents. Be sure to also include your own information and reflect that you are the Petitioner in the case.
AFTER YOU FILL OUT YOUR FORMS:
You will file them with the Circuit Clerk in the Missouri County where you were found guilty or convicted. Ask the clerk for copies of your file-stamped petition and summonses for each of the agencies you list as Respondents/Defendants in your case.
Next, you will need to "serve" a copy of your file-stamped petition and the corresponding summons on each of the Defendants you identified. We recommend doing this by certified mail, so you can then file the return-receipts with the court to prove that each agency is served. We recommend doing this because if one can't prove an agency was served, the court will not order that agency to close their copy of the record. You might also be able to do this by first-class mail with tracking and then file screenshots proving that service was delivered. Both options are available at most post offices.
Once you have filed and completed service, make sure to "Track Your Case" on Missouri's Case Net to see if there any updates (i.e. the court setting a hearing or a respondent making an objection challenging your right to an expungement).
Once 30 days pass from the date your last defendant agency receives service, you may need to contact the court and ask if a hearing has been scheduled, and if so, when. If a hearing has not been scheduled, you can ask when you can have a hearing on your expungement, and how you can get it scheduled. You may need to file a "notice of hearing" confirming that you want your case heard on that day.
When you go to court for the hearing, be prepared to testify and answer questions from the court about whether you meet the requirements for expungement (Listed as items #1-7 on the Petition for Expungement form). This may include questions about changes you have made in your life since the offense, why you need an expungement, and what you plan to do if the expungement is granted. 
*** If you need more assistance, check out this video of an event our organization hosted with the Kansas City Public Library by clicking the following link: Watch: Missouri Expungement Information Session (The Pro Se Information portion of the video starts at the 41 minute mark). ***
Disclaimers:
Clear My Record Missouri and the UMKC Expungement Clinic have provided the information on this website as a service to the general public. Use of this website does not in any manner constitute an attorney‐client relationship between the UMKC Expungement Clinic and the user.  While the information provided on this site is about legal issues, it is not intended as legal advice or as a substitute for the particularized advice of your own counsel.  Anyone seeking specific legal advice or assistance should retain an attorney. Some links within the Clear My Record Missouri website may lead to other sites that we believe may be useful or informative. 
The Clear My Record Missouri website does not incorporate any materials appearing in such linked sites by reference. These links to third party sites or information are not intended as, and should not be interpreted by you as, constituting or implying our endorsement, sponsorship, or recommendation of the third party information, products, or services found there. We do not maintain or control these sites and accordingly make no guarantee concerning the accuracy, reliability, or currency of the information found there.